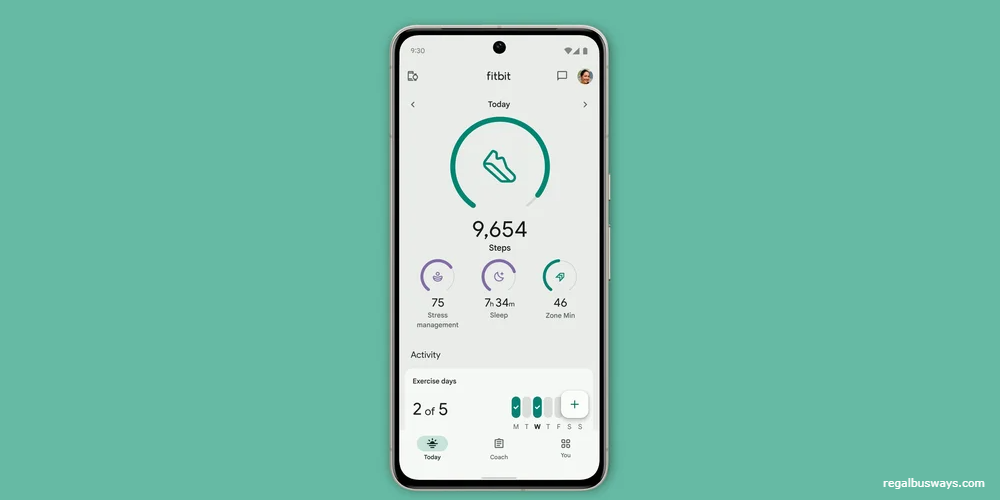 2023-11-14 09:00
Fitbit Unveils Enhanced App Features, Including Revived Favorites and New Additions
Fitbit is introducing a series of updates to its Android and iOS applications, elevating the user experience with a blend of returning favorites and exciting new functionalities. One of the highlights is the reintegration of 'step streaks,' a feature enjoying a resurgence on iOS and debuting on Android. This reintroduction responds to user demand, assuring that previously accumulated steps still contribute to ongoing streaks.
Additionally, the app now offers a quick glance at the remaining battery life of the connected Fitbit device. This new convenience can be found in the same 'Today' tab as the step streaks, presenting the battery percentage in the top left corner of the interface.
Understanding the importance of motivation in maintaining an active lifestyle, Fitbit is set to inject an element of celebration within the app. Users will experience 'goal celebrations' when they reach their daily step targets, adding a sense of achievement to their efforts. While this feature is not immediately available, iOS users can look forward to its full integration by early 2024.
In an effort to offer a more tailored experience, Fitbit is also rolling out 'focus metrics.' This feature allows users to customize the 'Today' tab to better align with their personal health and fitness objectives, moving beyond the standard preset options.
These app enhancements follow closely on the heels of Google's announcement last month, revealing plans to embed generative AI capabilities into the Fitbit app, targeted for release to Fitbit labs testers in early 2024. This move underscores an ongoing commitment to innovation and user engagement within the Fitbit ecosystem.