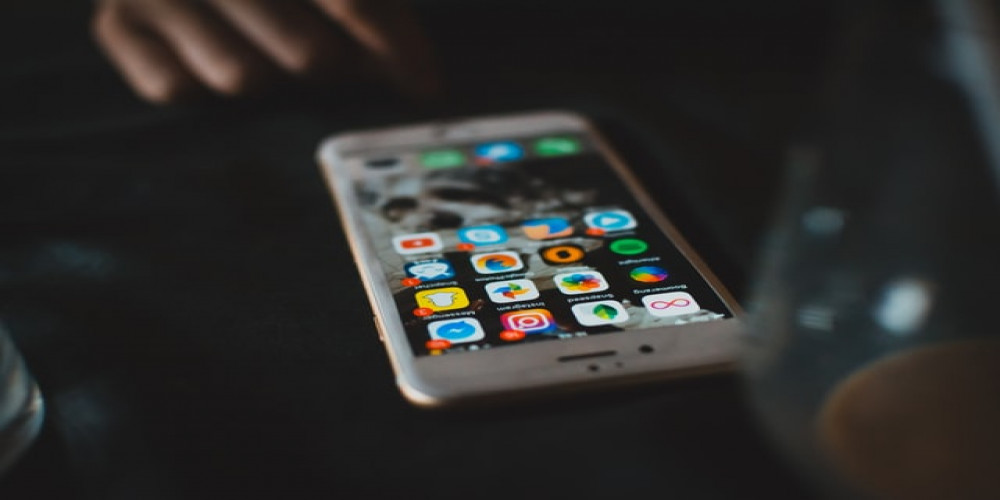 2021-03-23 09:00
Top 10 iOS Apps You Should Start Using Now
It's not hard to find the best games or the most popular apps such as Facebook, Instagram, or Spotify for your iOS device. But the App Store has so many applications that may not yet have received widespread recognition. Here is the top 10 apps you can find on the App Store. Maybe not all these apps rank at the very top, but they are undoubtedly useful, and you should start using them.
Agenda – An App for Scheduling and Taking Notes
Agenda is a planning tool that is perfect for those who work with capacious tasks that require detailed explanations.
Agenda is fundamentally different from Reminders and other tools for planning workflow. While competitors impose the creation of simple to-do lists, this application focuses on describing each one separately. Using the app, you can capture some important data for yourself.
First, you create a note, the information from which is useful for the task, then you give it a name (if you don't name it, it will get the name based on the scheduled date), and then set the deadlines. This is convenient when don't have to do dozens of small, but need to perform several major tasks instead.
iTranslate Converse – A Real-Time Speech Interpreter
iTranslate Converse is an app that can translate live speech into 38 languages. It does it in real time and with human intonation. Speak directly into the microphone of your iOS device and experience communication with foreigners that is a lot more natural.
Unfold – Create Beautiful Stories for Instagram
Unfold is perfect for creating beautiful posts with text. This app offers a wide choice of filters and processing tools, as well as a ready draft of a future publication in which, based on the options suggested, you can develop a unique arrangement of images and texts using layouts. Unfold also works with videos.
The app also allows you to select and film photo processing for Stories, but it is only available in the paid version of the program. However, it is enough to have a basic set of processing tools to create beautiful publications.
Tunity Turns Smartphone into Wireless Headphones for TV
When you watch TV late at night, you may use headphones to avoid disturbing your loved ones. The only drawback of the headphones is the wire. How can you use them if there is a large distance between the TV and the bed? This is when you need to download the Tunity app, which can turn a smartphone into a wireless headset for TV.
To use Tunity, launch the app and point the phone camera at the TV screen. The program will take a picture and send it to the service. After a few seconds, the smartphone will detect the channel and start broadcasting the audio track through the internet.
Skiplagged – Helps You Save When Travelling
Skiplagged is a search engine that helps you find cheap flights by getting off at a layover instead of at the final destination. This way you can save up to 80% on airfare.
Yoga Wake Up – Wake Up in a Good Mood
The authors of the app are confident that the world will be better if people wake up every morning with a healthy and spiritual mood. For this, six trainers recorded 22 audio programs (from 8 to 15 minutes long each) for a quiet morning awakening, which includes meditation, yoga, and stretching. To find the trainer that suits you, download one free program from each trainer and listen to the previews of all the others.
To use the app, wake up, turn on the application, select the program you need, and without getting out of your bed start your day with meditation and yoga.
Cinder Will Help You Clean Your Contacts
Cinder is the analog of Tinder for a notebook. It is a very convenient application for those who have a few hundred people on the contact list, half of whom you no longer remember. The program interface resembles Tinder combined with Gemini (a utility for removing duplicates). Cinder shows cards with the names and numbers of contacts, and the user swipes to the right to save it or left to delete.
Enlight Photofox – The Best Photo Editor for iOS Device
In addition to the full set of photo editing tools, the new Enlight Photofox app now gives you the opportunity to work with layers (as in Photoshop). They combine several photos in one photo, make an original collage, apply various photo overlay effects to each other, and so on. A powerful toolkit takes photo editing on your iPhone/iPad to a completely different, professional level.
In the Enlight Photofox app, you can edit layers separately, delete objects from the background, change the layers' transparency, alter their shape, perspective, and size. The photo editor allows you to mirror the layers vertically or horizontally, fill them with a single color, a gradient fill, or even textures.
A new feature called The Dark Room gives meticulous control over changes in tone, contrast, and other picture settings to fine-tune image settings.
Some of the functions in the Enlight Photofox app for iPhone/iPad are available for free in the basic version without restrictions. For instance, you can change the size of the canvas, add vignettes, make a blur, and simulate analog light in the photo. More advanced tools such as removing defects and reshaping objects are only available in the paid version.
Calzy 3 – A Convenient Calculator with Its Own Widget
Calzy 3 is a calculator, fully customizable to the needs of the user. It is an advanced calculator with the function of the memory zone. With it, you can save numeric values for future use. It supports the key technologies of iOS such as Drag and Drop, Face ID, etc.
Deliveries – The App That Helps You Track Your Package
Deliveries is an app that tracks your online mailing orders. The application supports FedEx, UPS, DHL, USPS, TNT, City Link, Canada Post and Royal Mail. You can also track orders from Apple and Amazon. On iOS 8 and later versions, the order status is displayed in the Today widget of the Notification Center.